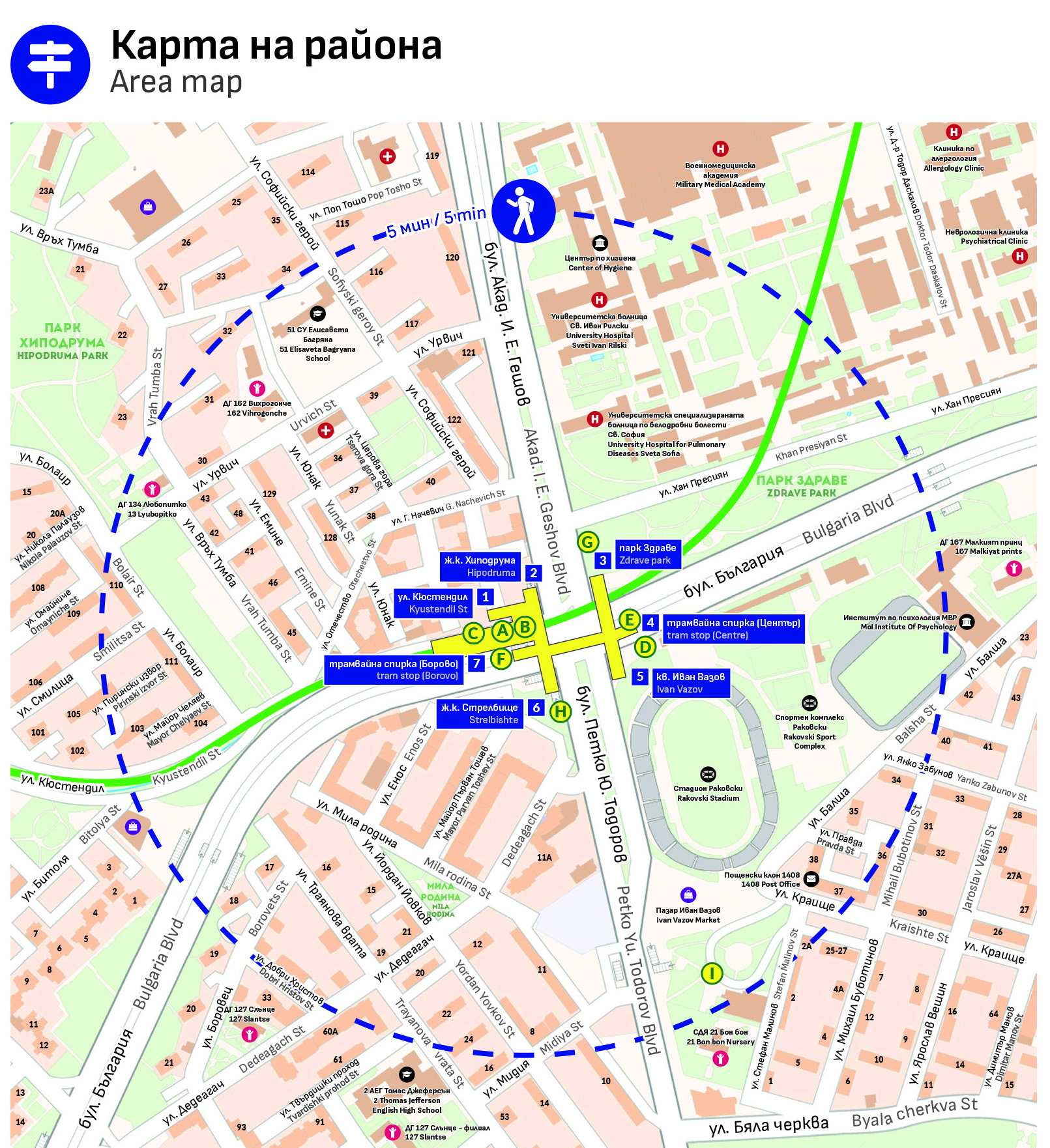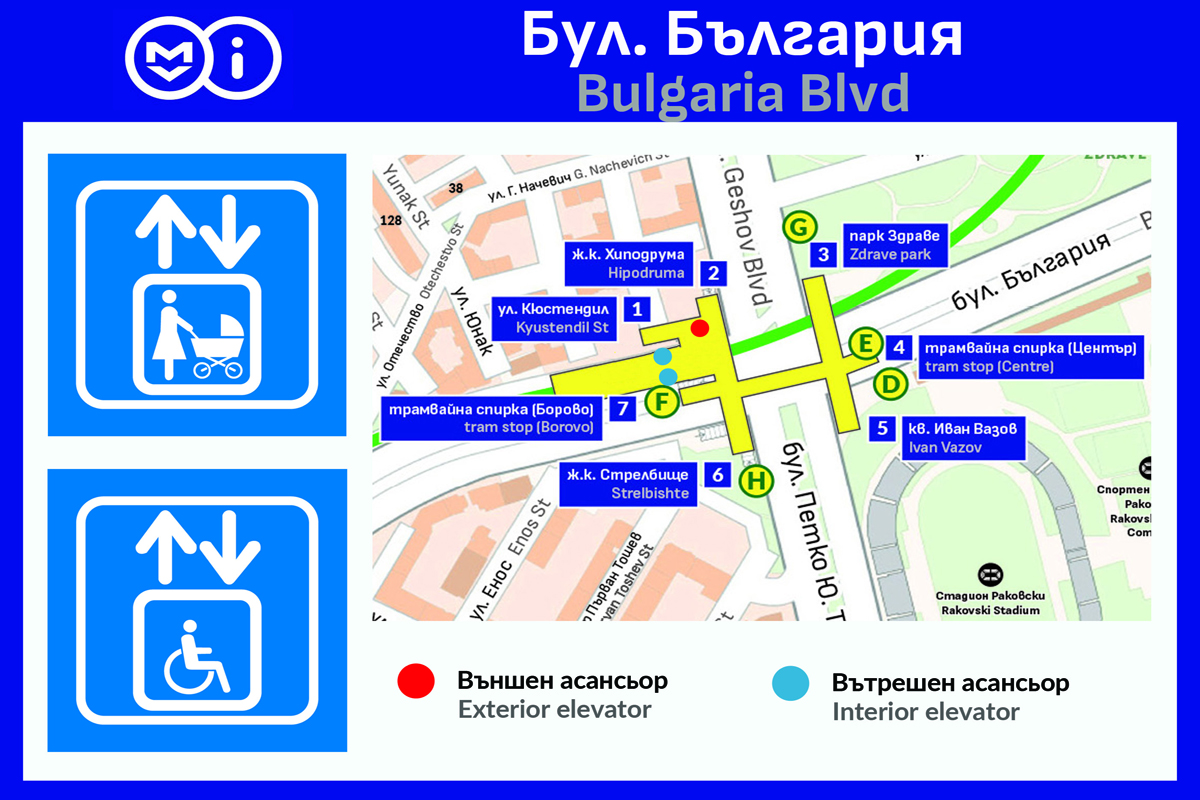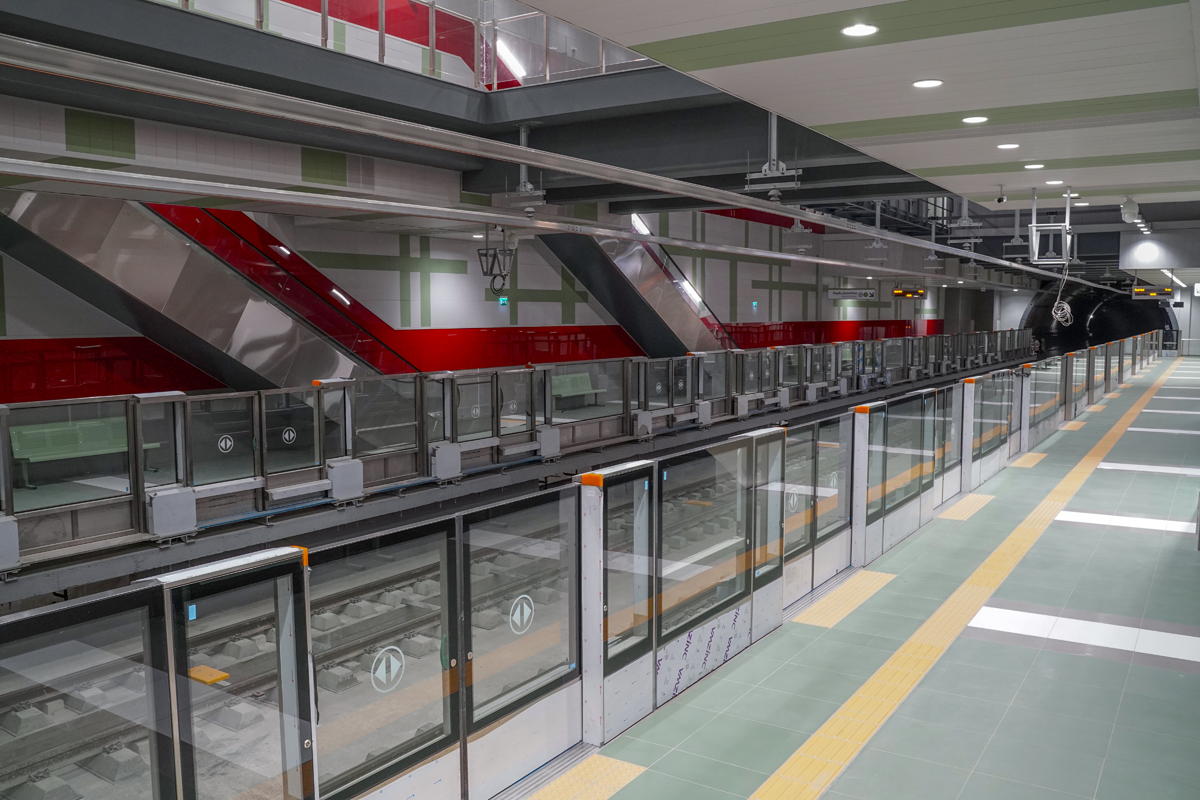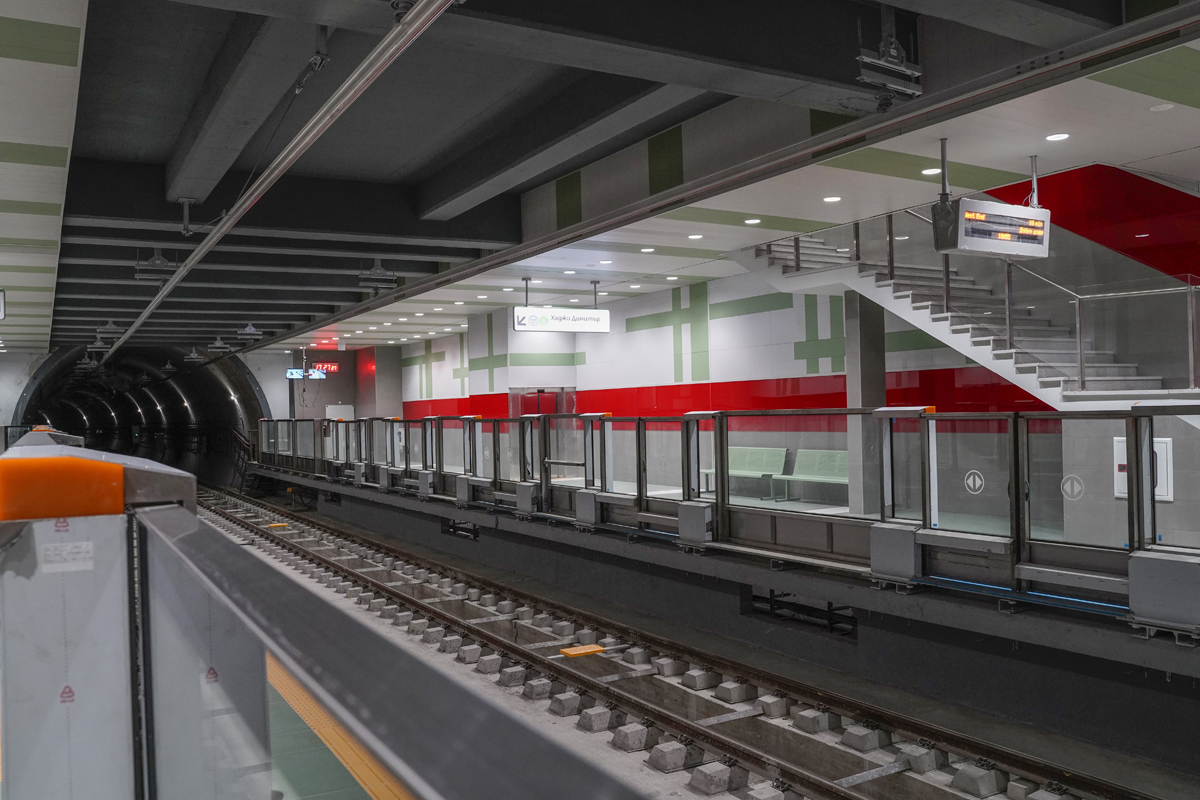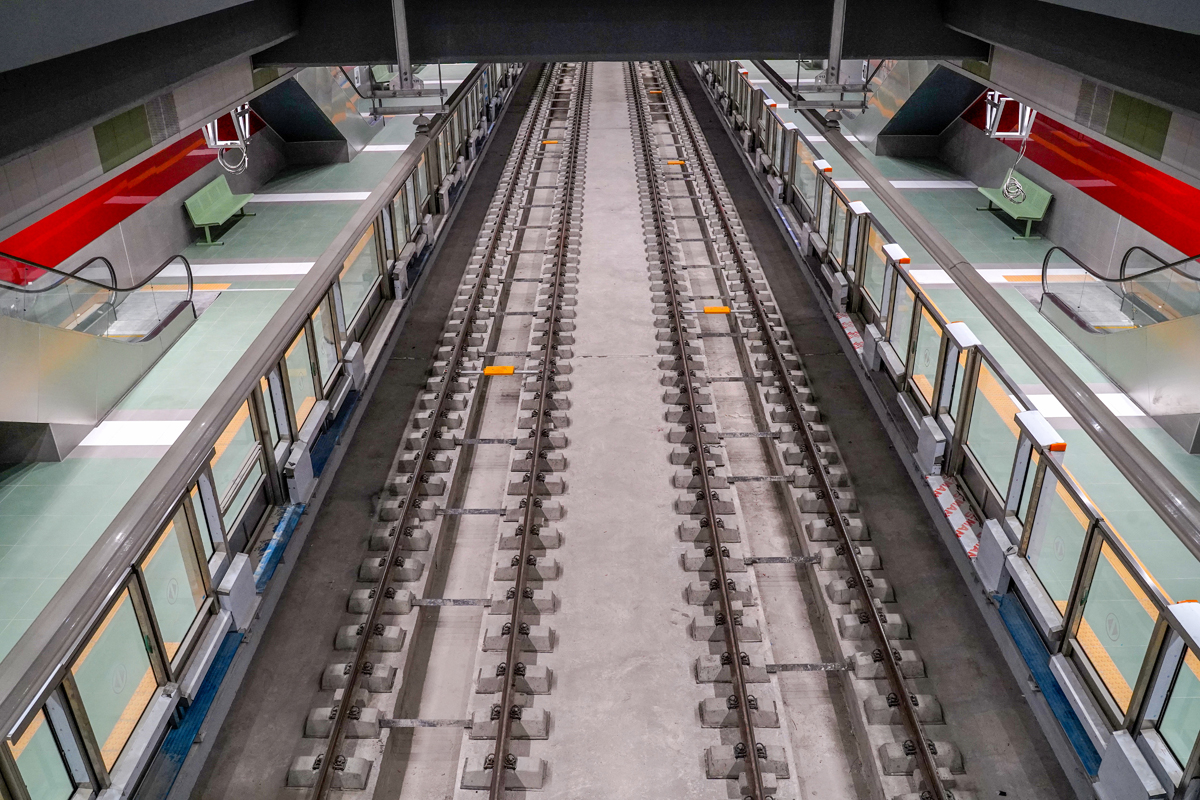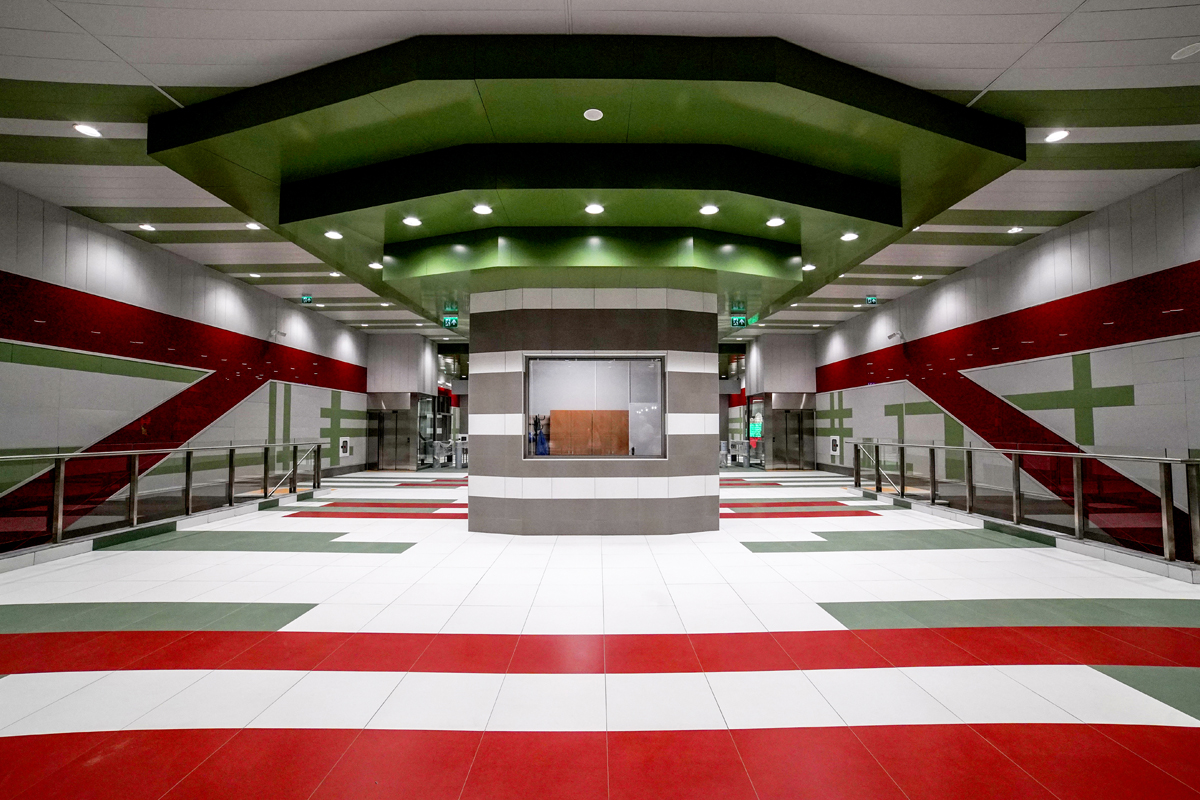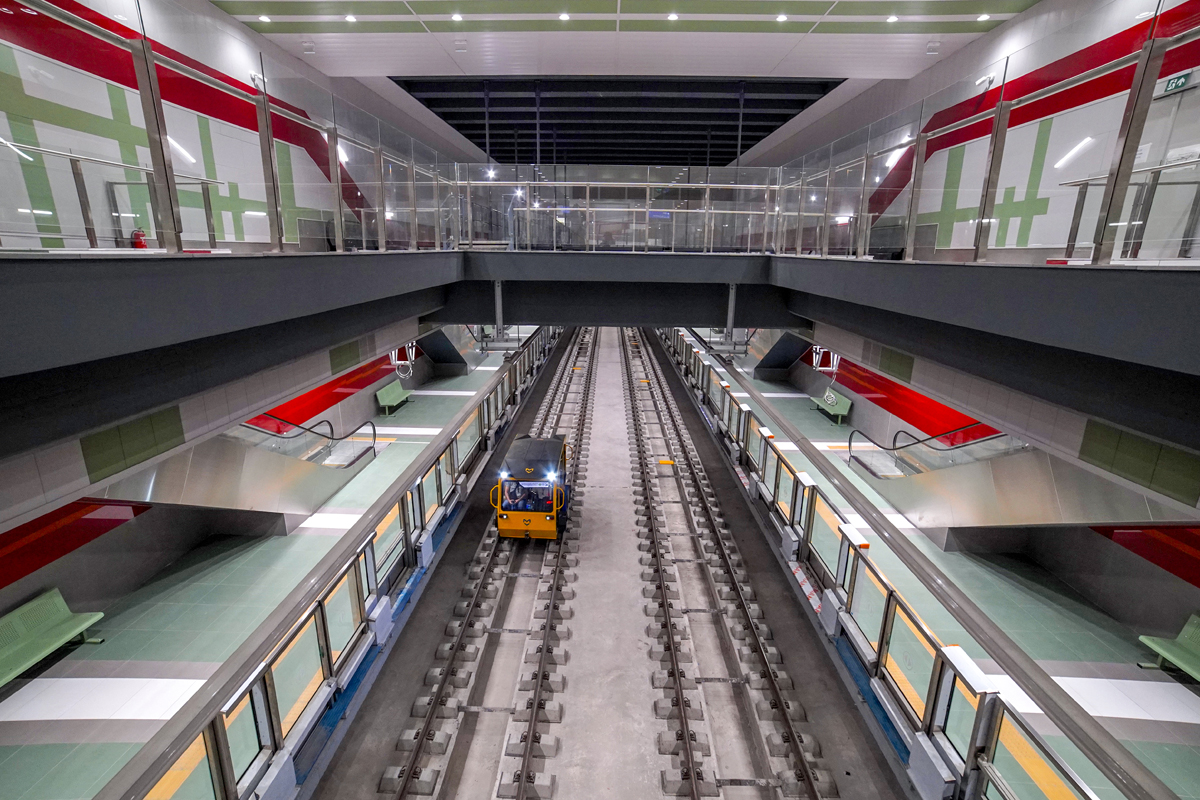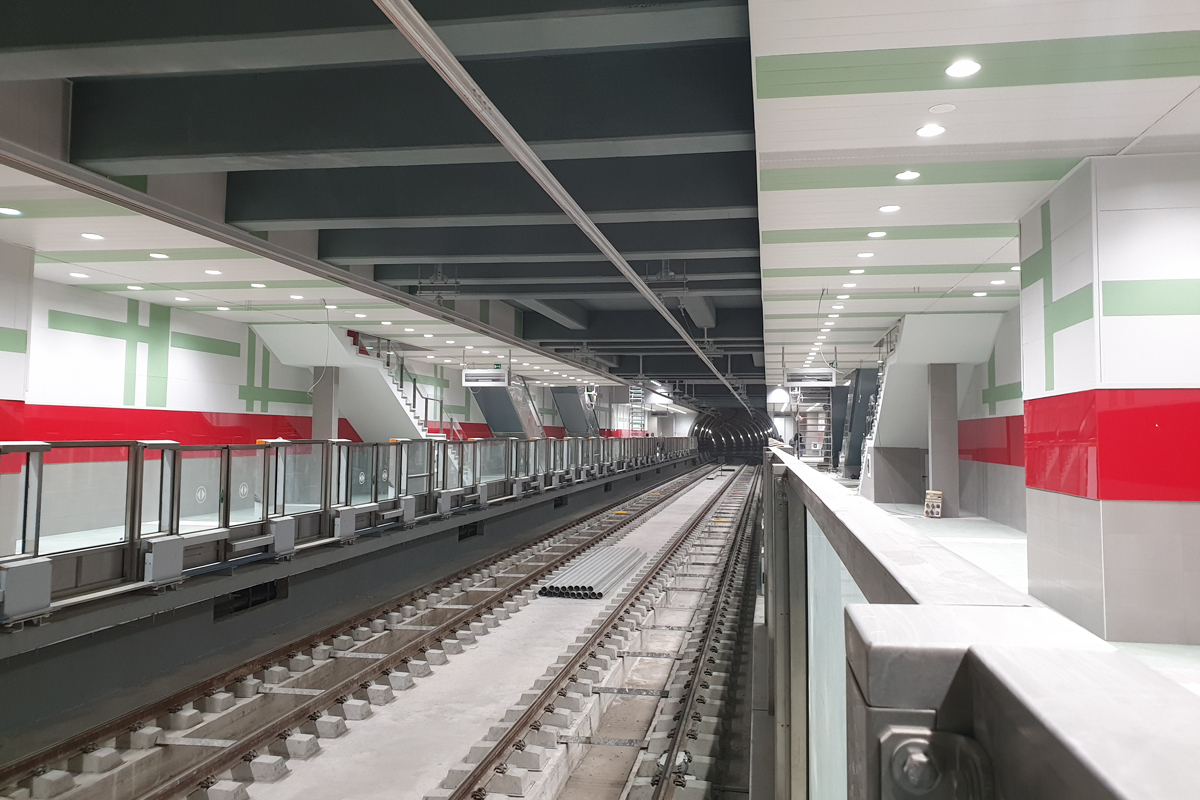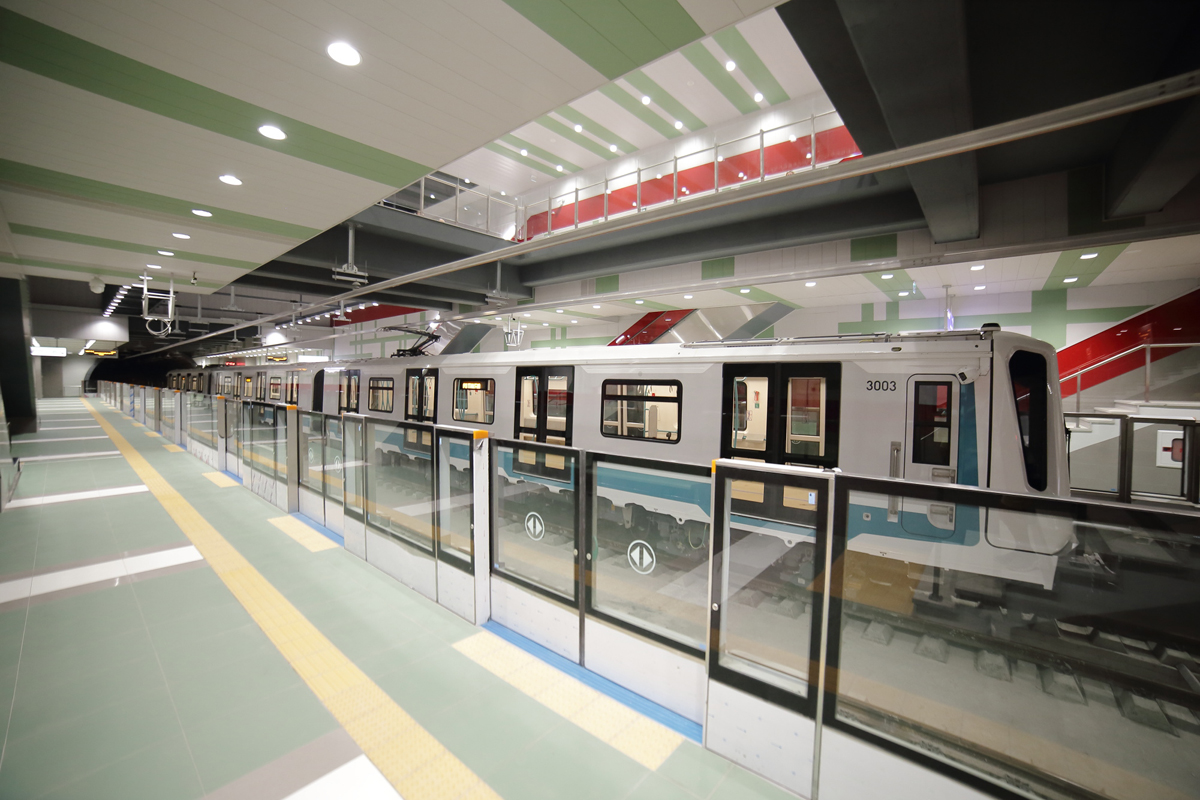 Photos of Bulgaria Blvd. Station
Put into operation on August 26, 2020.

The station is located at one of the busiest intersections in Sofia - of the boulevards "Bulgaria" and "Akad. Ivan Geshov". It has a central concourse with two exits. The eastern one goes to the underpass under Bulgaria Blvd., with all of its 6 entrances, incl. the ones of the tram stop, which are also entrances to the metro station. In this way, the adjacent areas to the four entrances (Strelbishte and Triaditsa residential areas, the hospitals in the eastern part of the intersection and the tram stop above the underpass) are connected to the metro station. The western exit goes towards the reasidential areas of "Hipodruma" and "Belite Brezi".
An attractive panel welcomes the public in station's concourse. It is made of stainless steel, perforated in the shape of Bulgaria's map, under which translucent light from LED backlight in the three colors of the national tricolor. The platform is 105 m long, 5 m wide and 5 m high. It has 16 automatic doors on its both sides. 3 lifts and 6 escalators assist the passengers movement. The architect is Krasen Andreev. The architectural layout is designed in three colors - white, green and red. On the walls of the platform and the concourse there are strips of red-painted tempered glass and strips in white and green of powder-coated metal panels suspended from a front wall bearing steel structure. The construction was carried out according to the so-called Milan method under the cut-and-cover method for construction in densely built-up parts of the city.