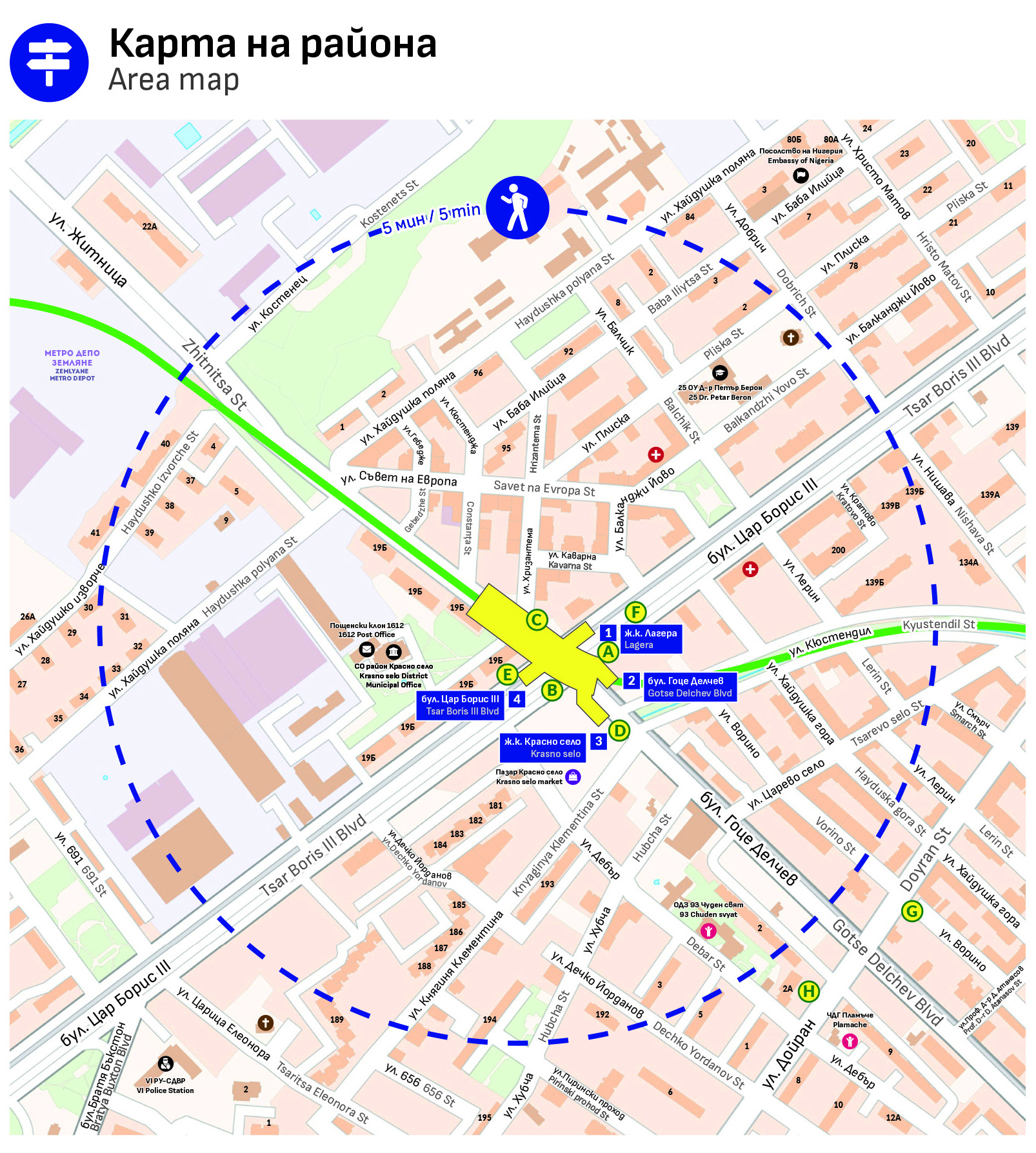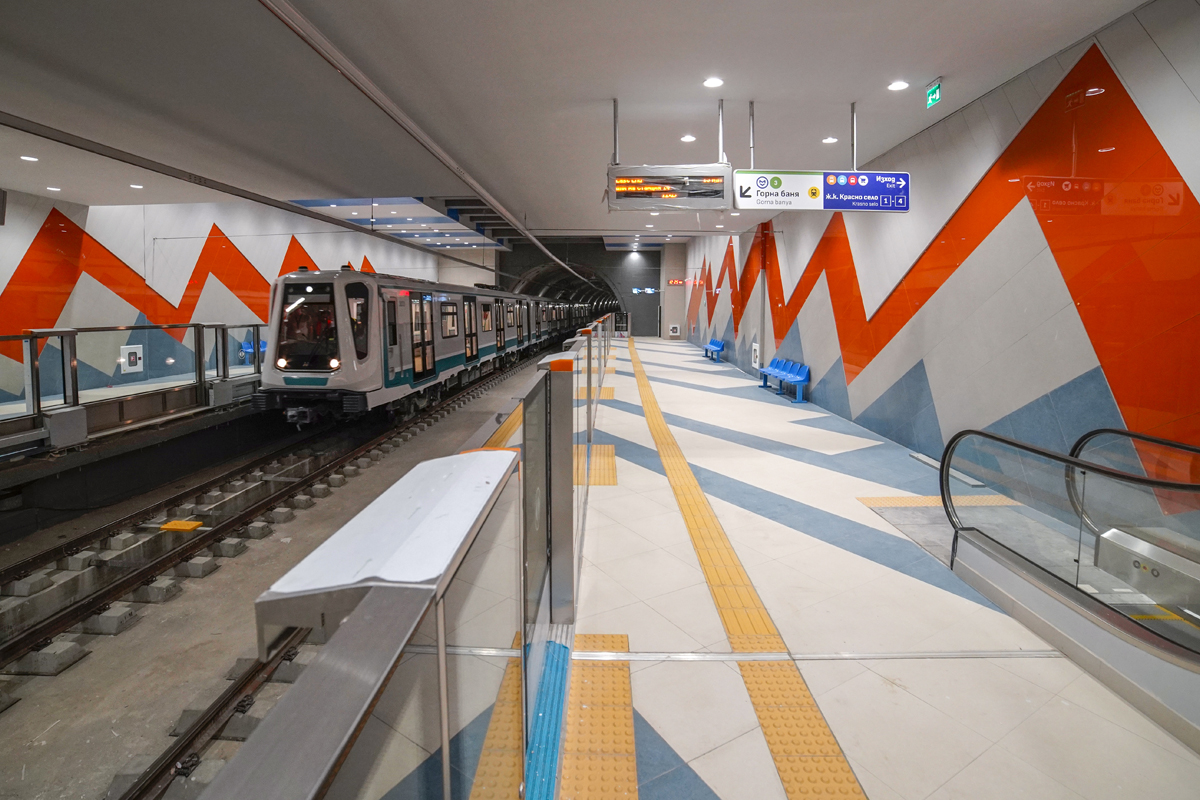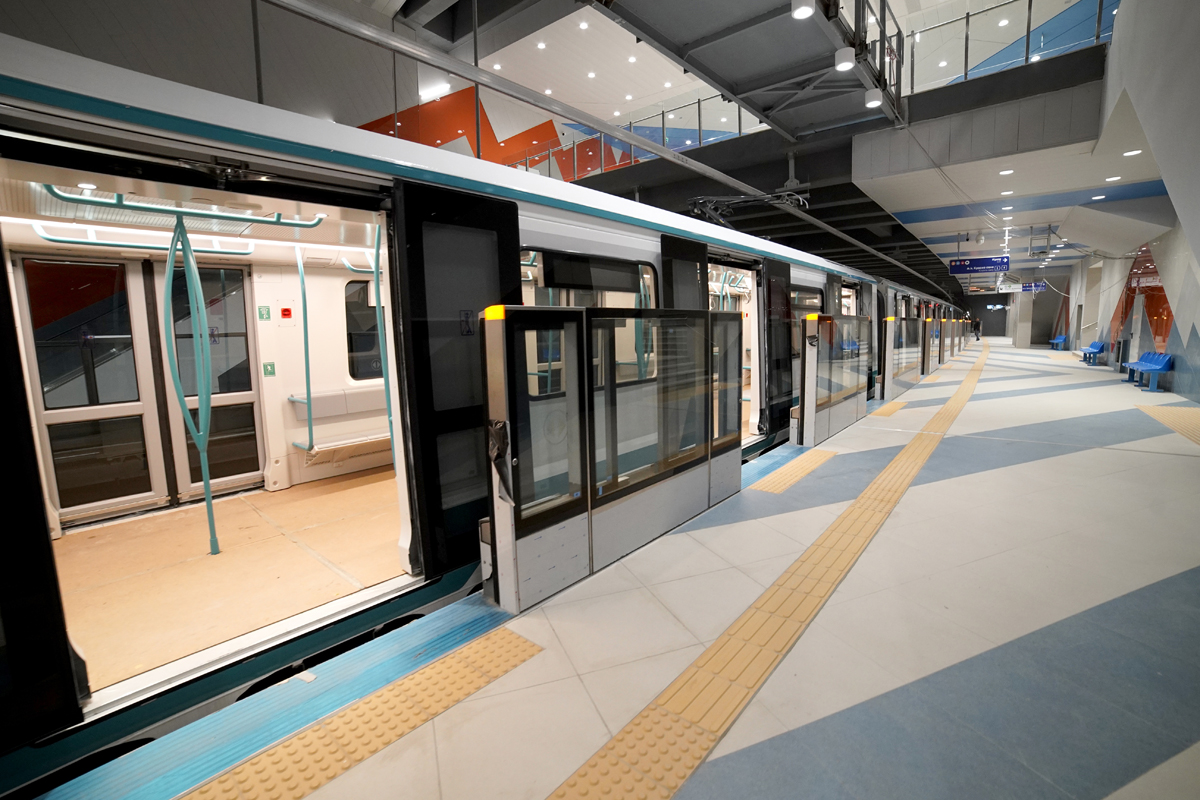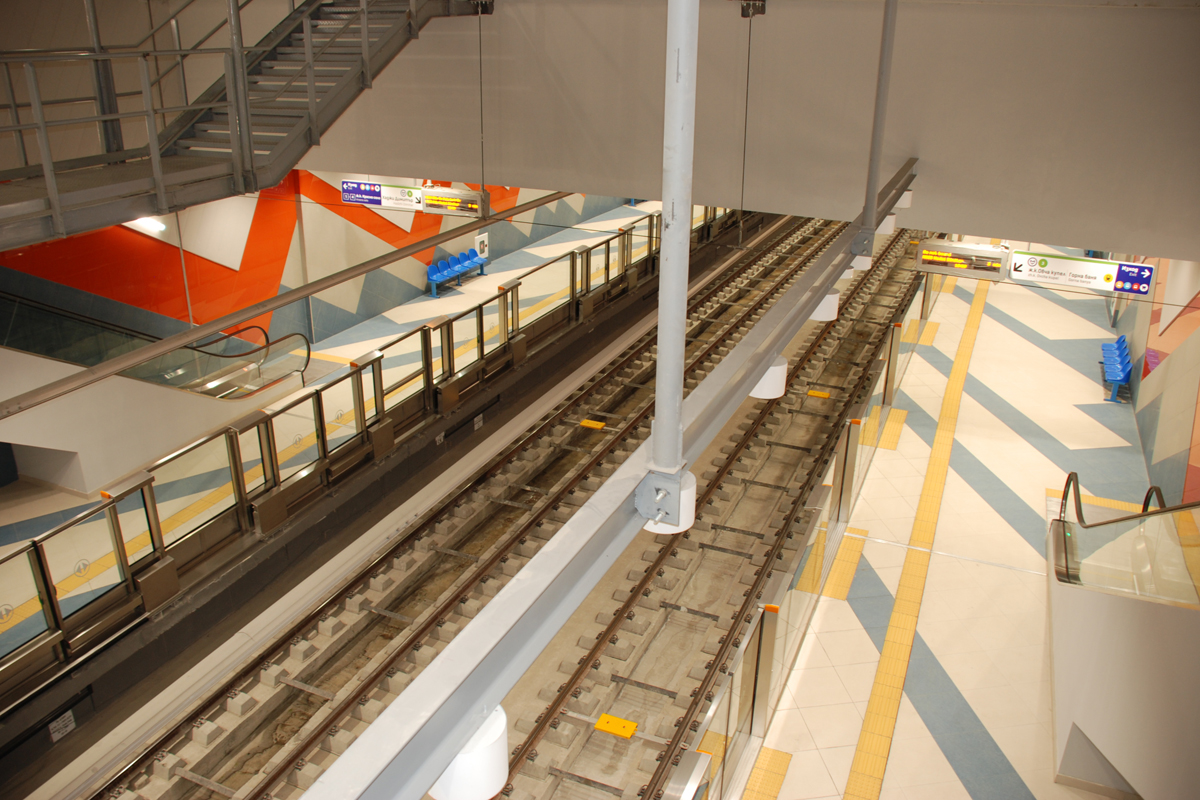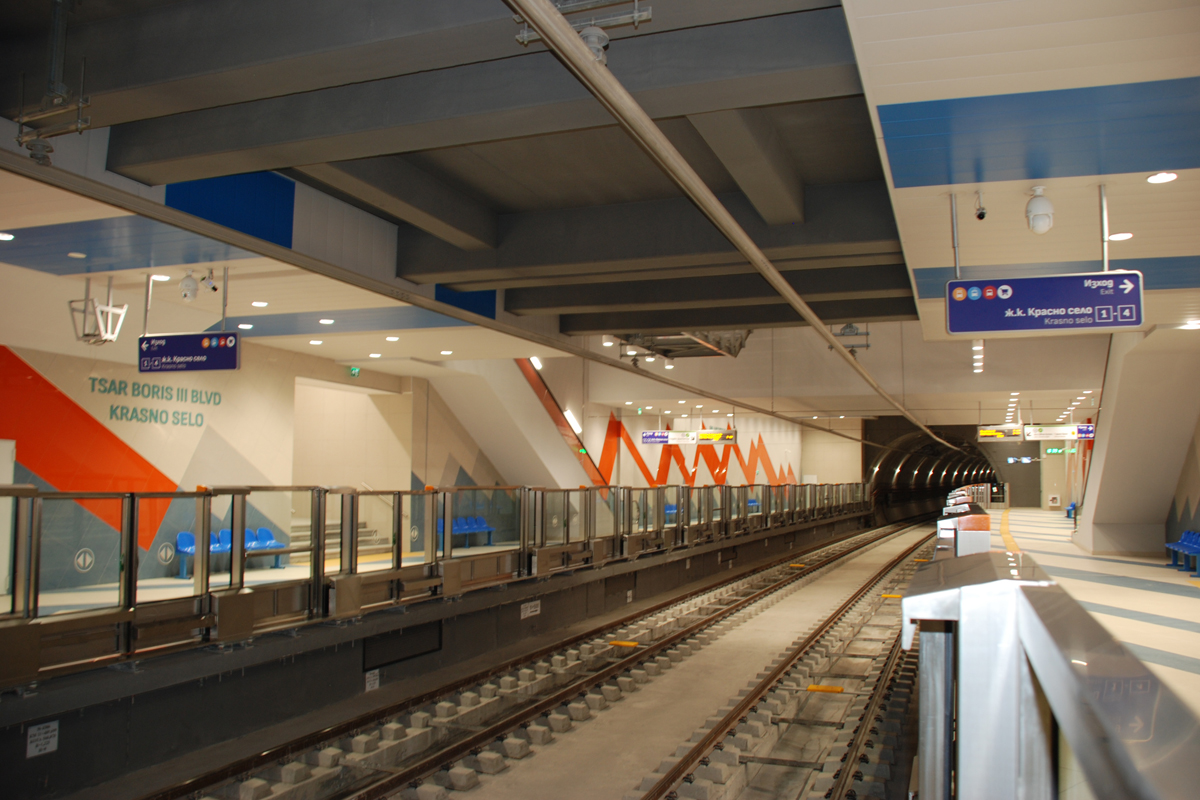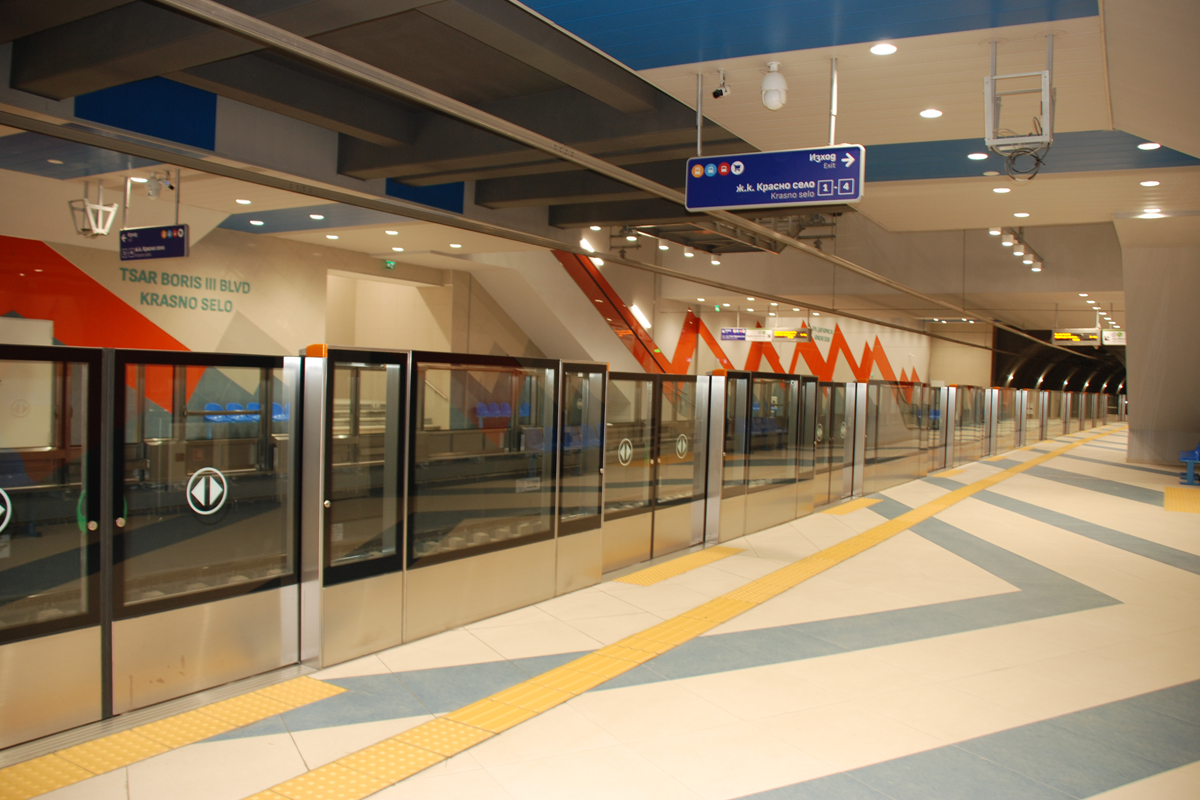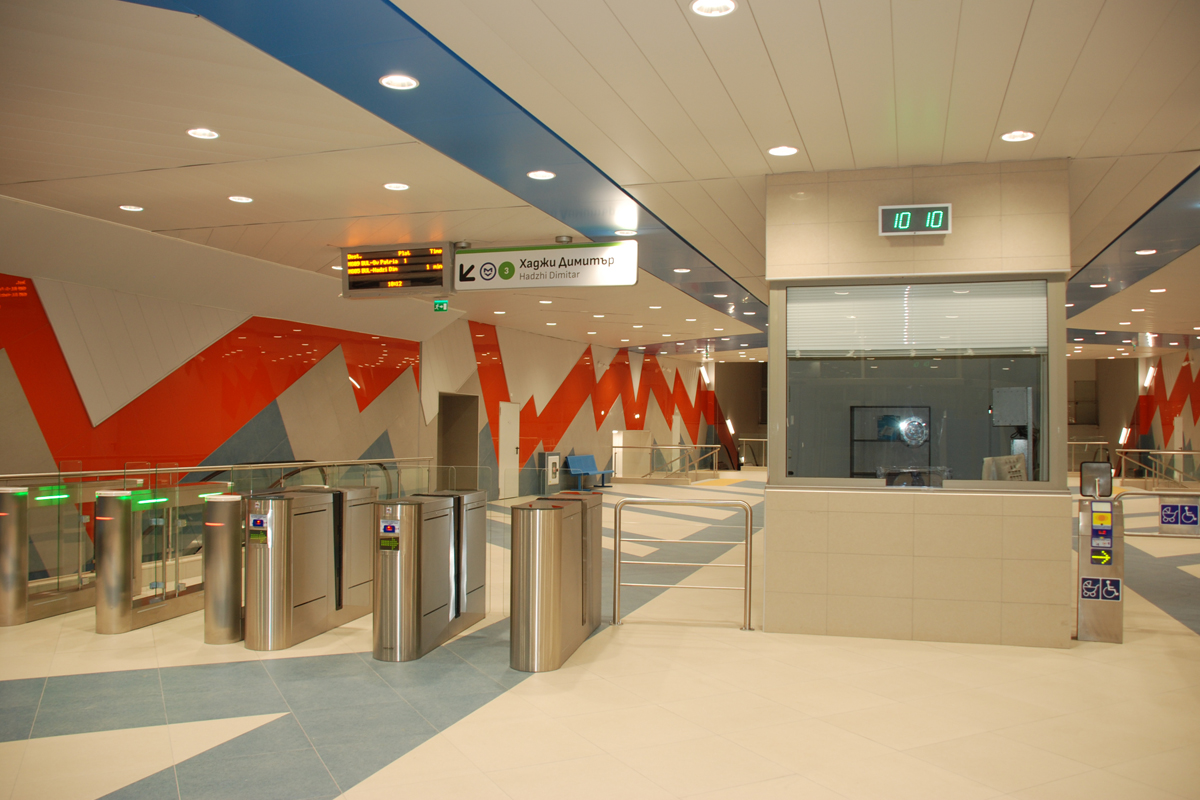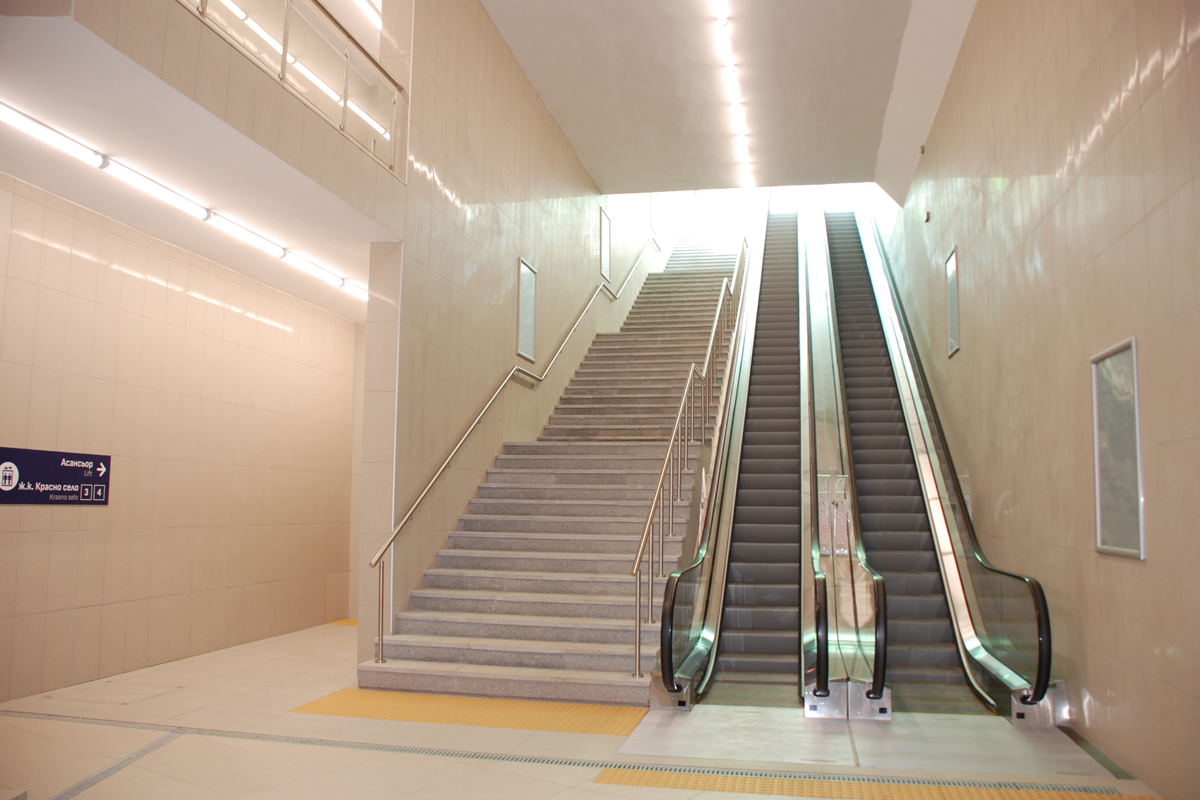 Krasno selo Station
Put into operation on August 26, 2020.
The station is located at the intersection of Tsar Boris III boulevard and Zhitnitsa street in Krasno Selo residential area. It is 22 meters deep. Oн Лине 3 оnly the Orlov Most and NDK 2 stations are deeper.
The entrances are from the four corners of the intersection - two on the south side of the sidewalk to G. Delchev blvd. and two from the north - from Zhitnitsa street on the sidewalk of Tsar Boris III boulevard. A large, spacious concourse offers magnificent view of the platform. There are no unnecessary details, everything is simple and stylish at the same time. Blue wings spread wide on the ceiling above the concourse, are creating the feeling of space, sky and flight in the heights.
A road tunnel above the station in the direction of G. Delchev boulevard and Zhitnitsa street is assisting the cars in the conflict-free crossing under the Tsar Boris III boulevard in this direction. All entrances to the station are equipped with 5 elevators and 9 escalators. The architect is Krasen Andreev. The layout is solved by polished granite tiles in two colors - beige and light blue in combination with a wavy orange strip with a thickness of 1 m made of tempered glass. Between the platforms and the trains are installed 16 transparent screen doors, 1.6 m high with a stainless edging structure and 40 cm strips of smooth stainless steel at the bottom.