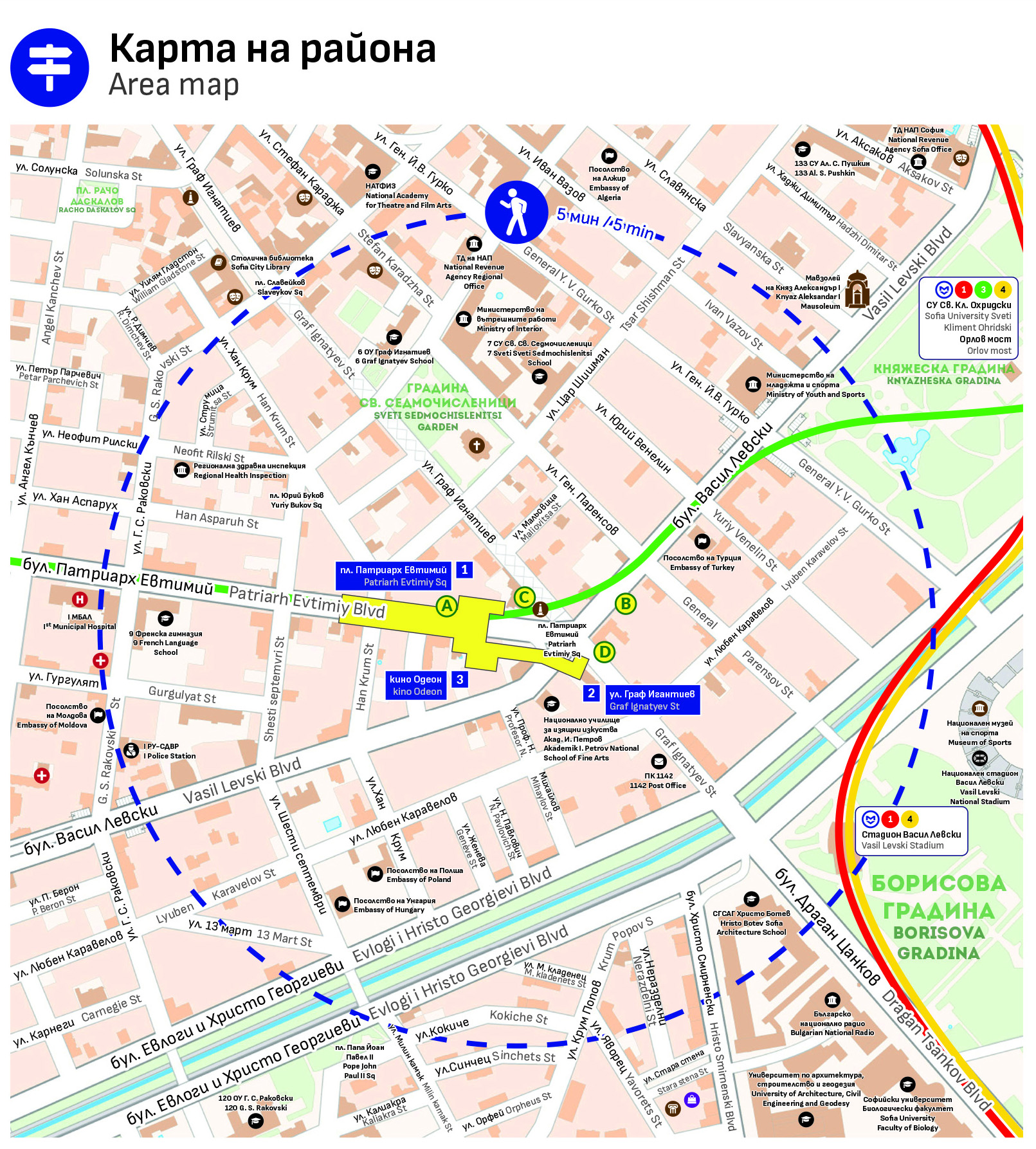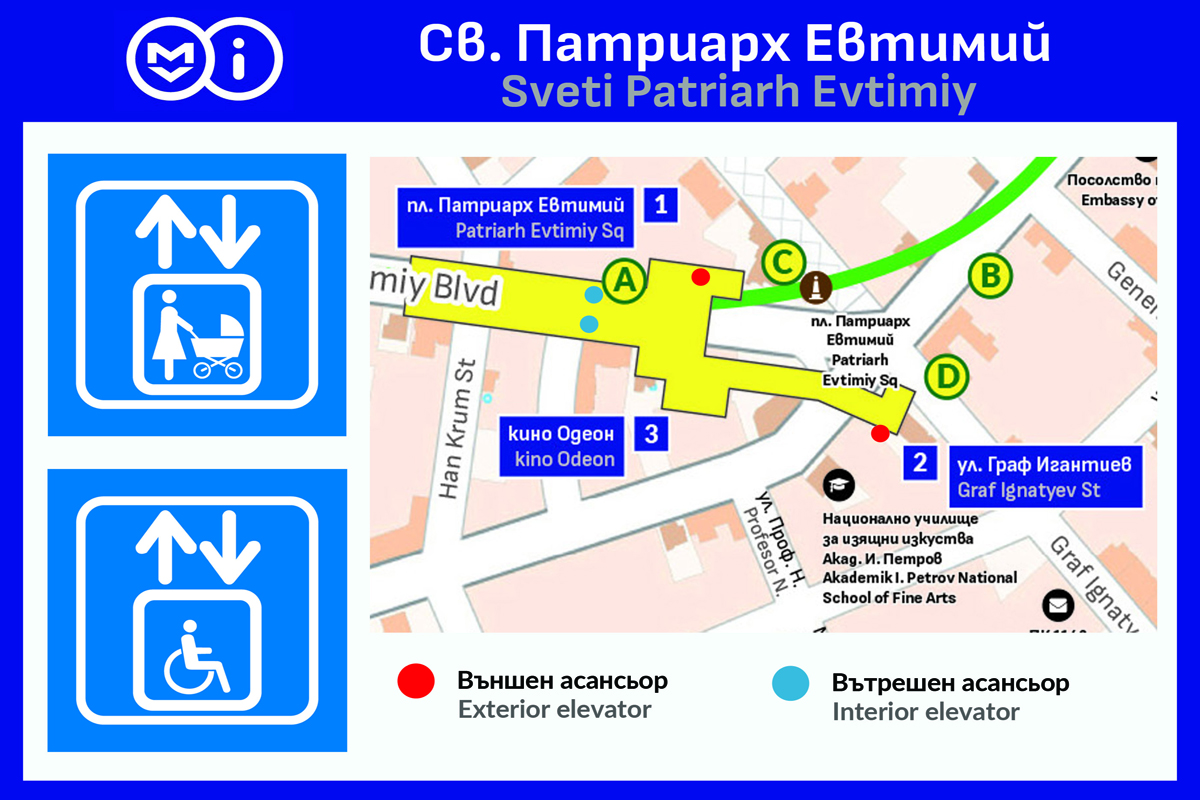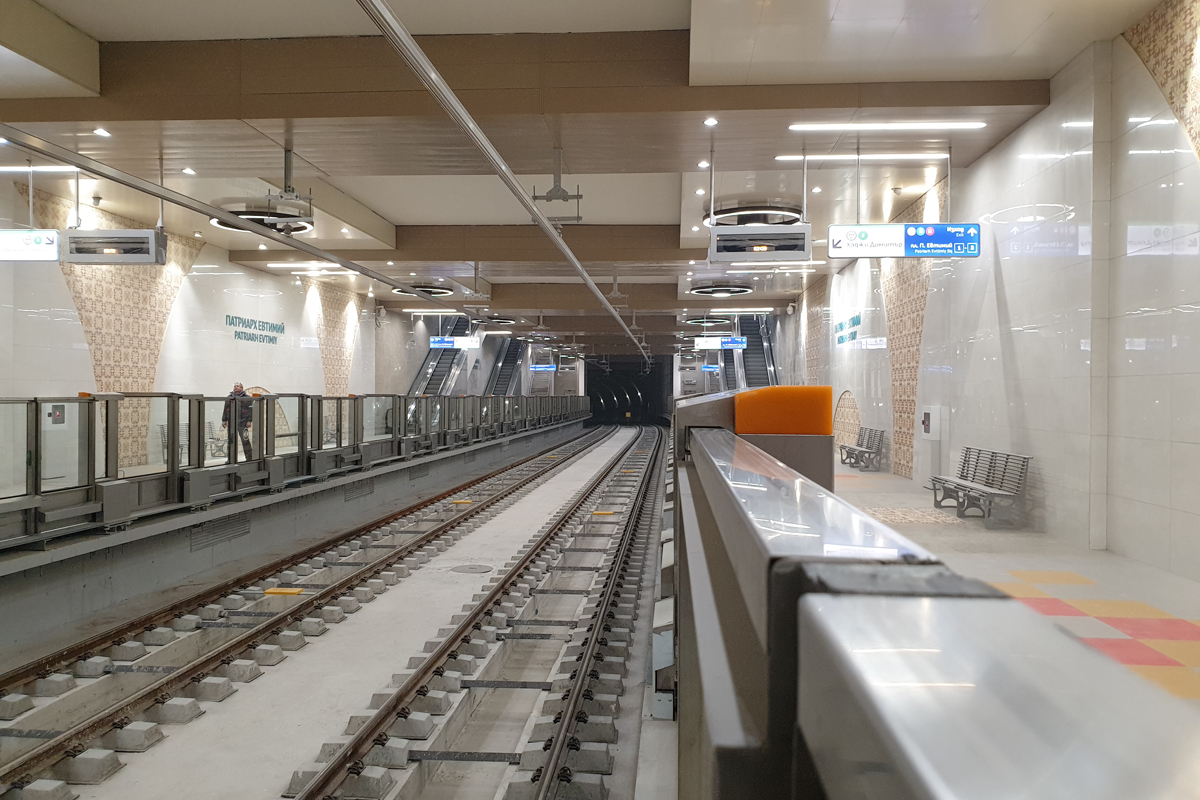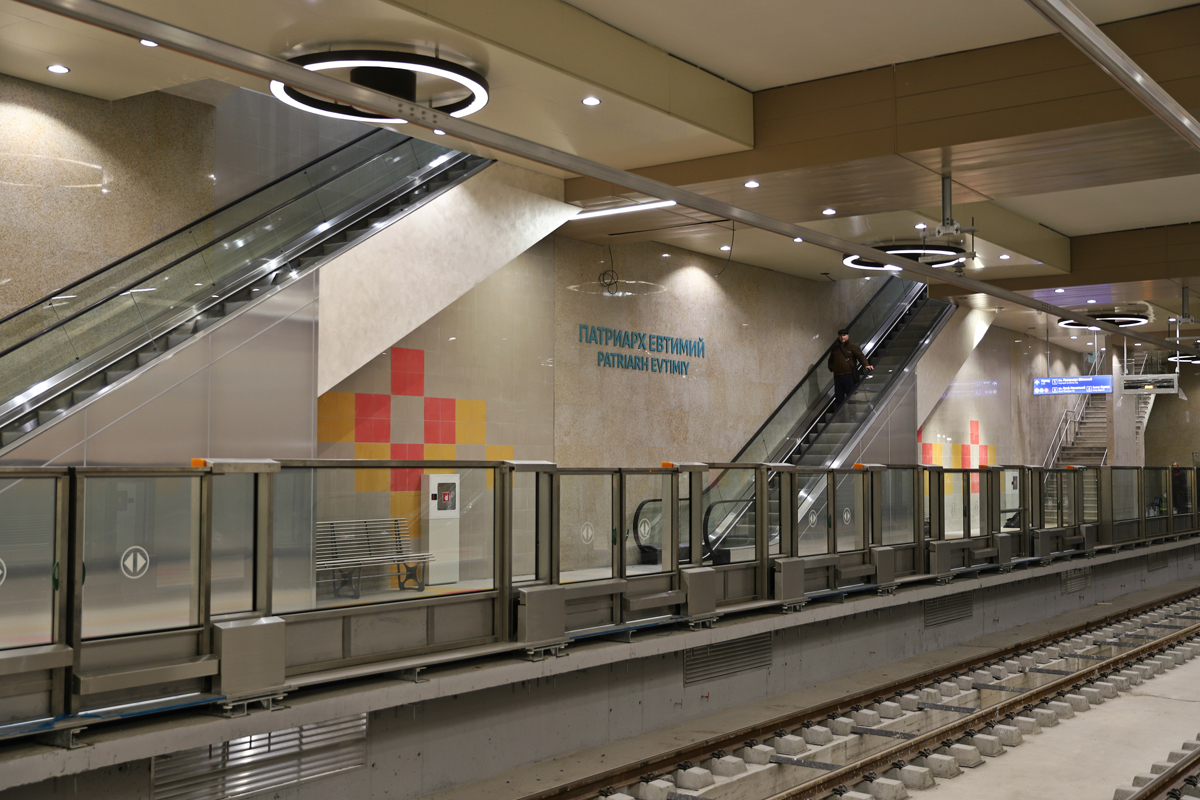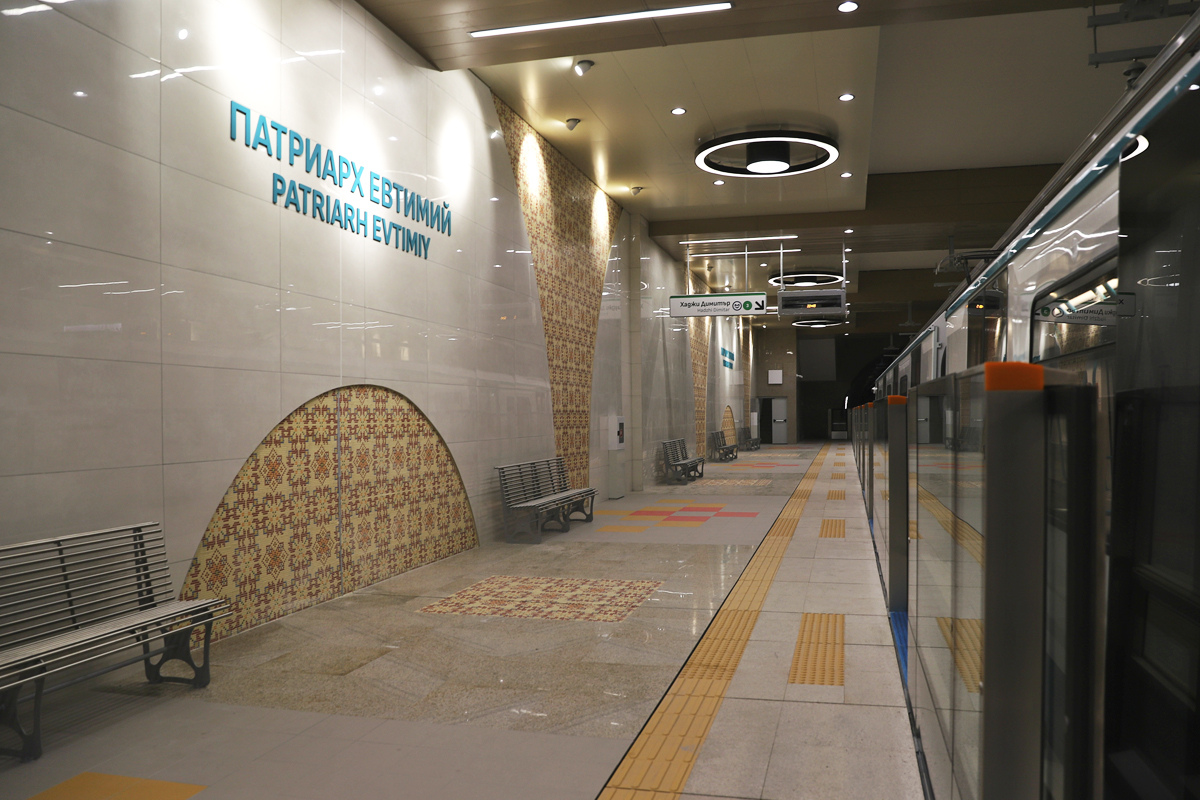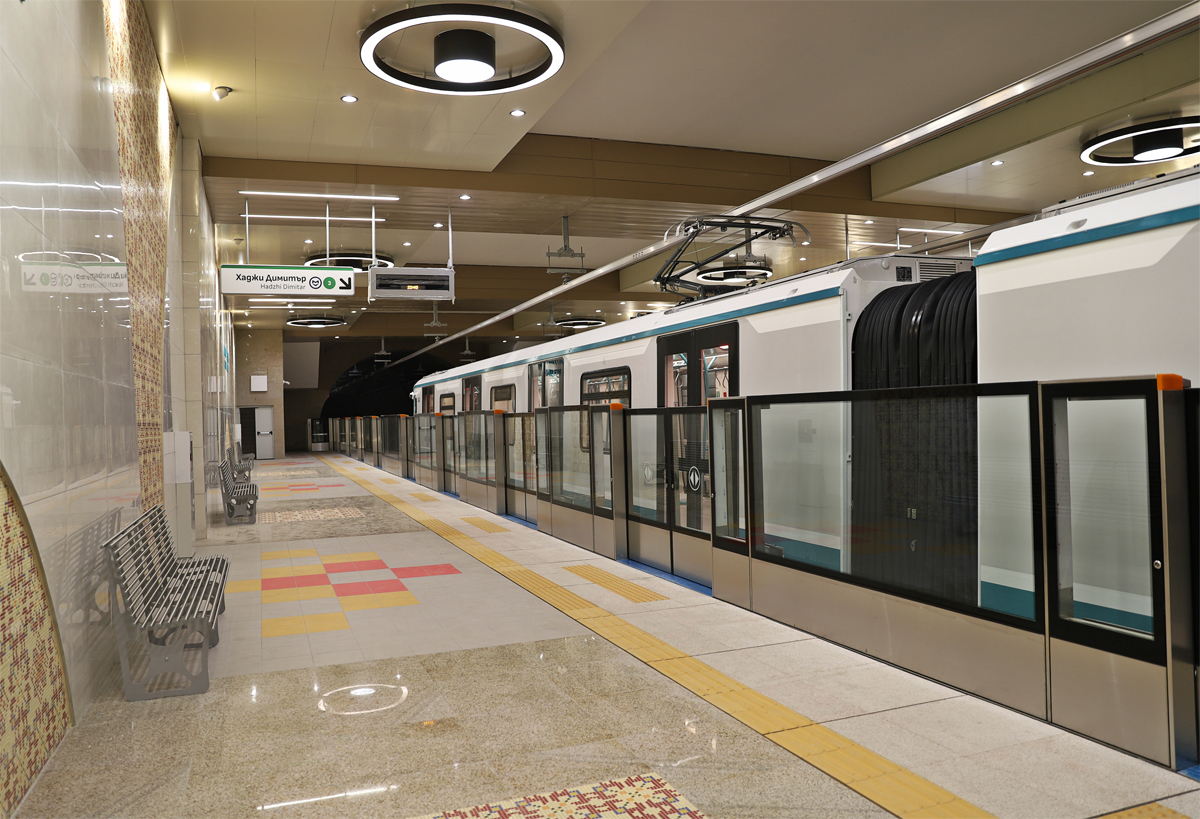 Sv. Patriarh Evtimiy Station
Put into operation on August 26, 2020.
The station is located in an iconic place for the citizens of Sofia, known as Popa - west of the intersection of P. Evtimiy and Graf Ignatiev street. There are three exits - on Graf Ignatiev street, on P. Evtimiy blvd. and one on the corner between Levski and P.Evtimiy boulevards. There is a central concourse from which two escalators and one staircase lead to each of the platforms of the station. The reason that the vision of the station is represented by the Bulgarian embroidery are: the location, the architecture and Patriarch Evtimiy. The Patriarch is a bright person from our history, identified with Bulgarianness, with the inalienable national qualities, with faith, literature and spirituality. Bulgarian embroidery is such a symbol. It bears the imprint of the Bulgarians from the past and coded information about their rich soul and striving for beauty. It is accessible and understandable to everyone. That is why the Bulgarian embroidery was chosen as a leitmotif in the interior of this metro station, said the architect Irena Derlipanska. The embroideries are in the form of vertical friezes which lead to the lower level of the platforms. The large elements are like "paintings" on the walls and floor.
The materials of the interior are granite, gres tile, glass ceramics and clinker. The granite has a heat-peeled surface in the areas of the steps and ramps and is polished in the areas of the commercial part and the platforms. Gres tile is in four colors, polished for the walls and matte for the floors. When descending to the platforms, the compositional technique of contrast was used. The colors are vivid and bright. At the bottom of the platforms predominates the white, polished color of the granite tiles on the walls.