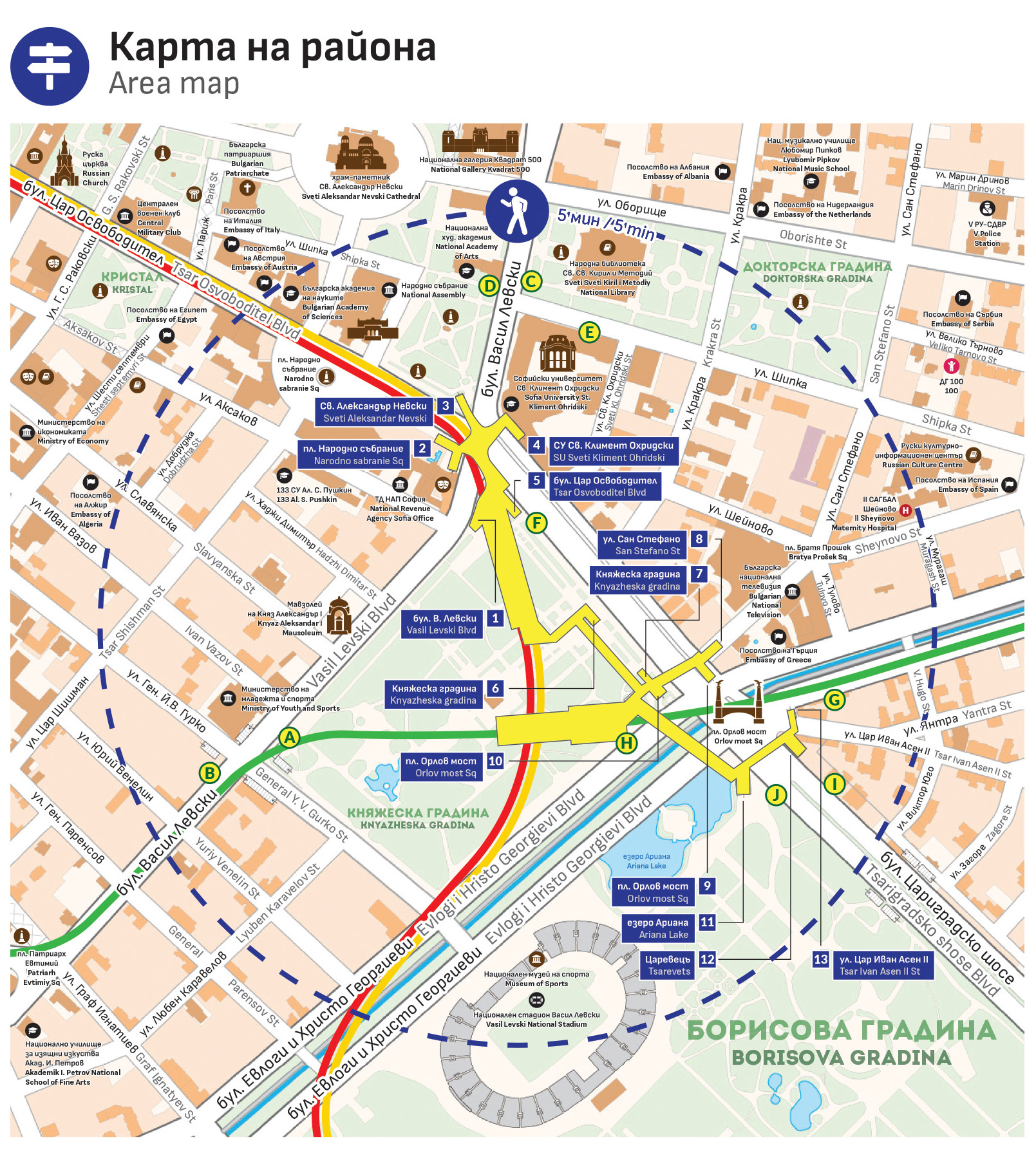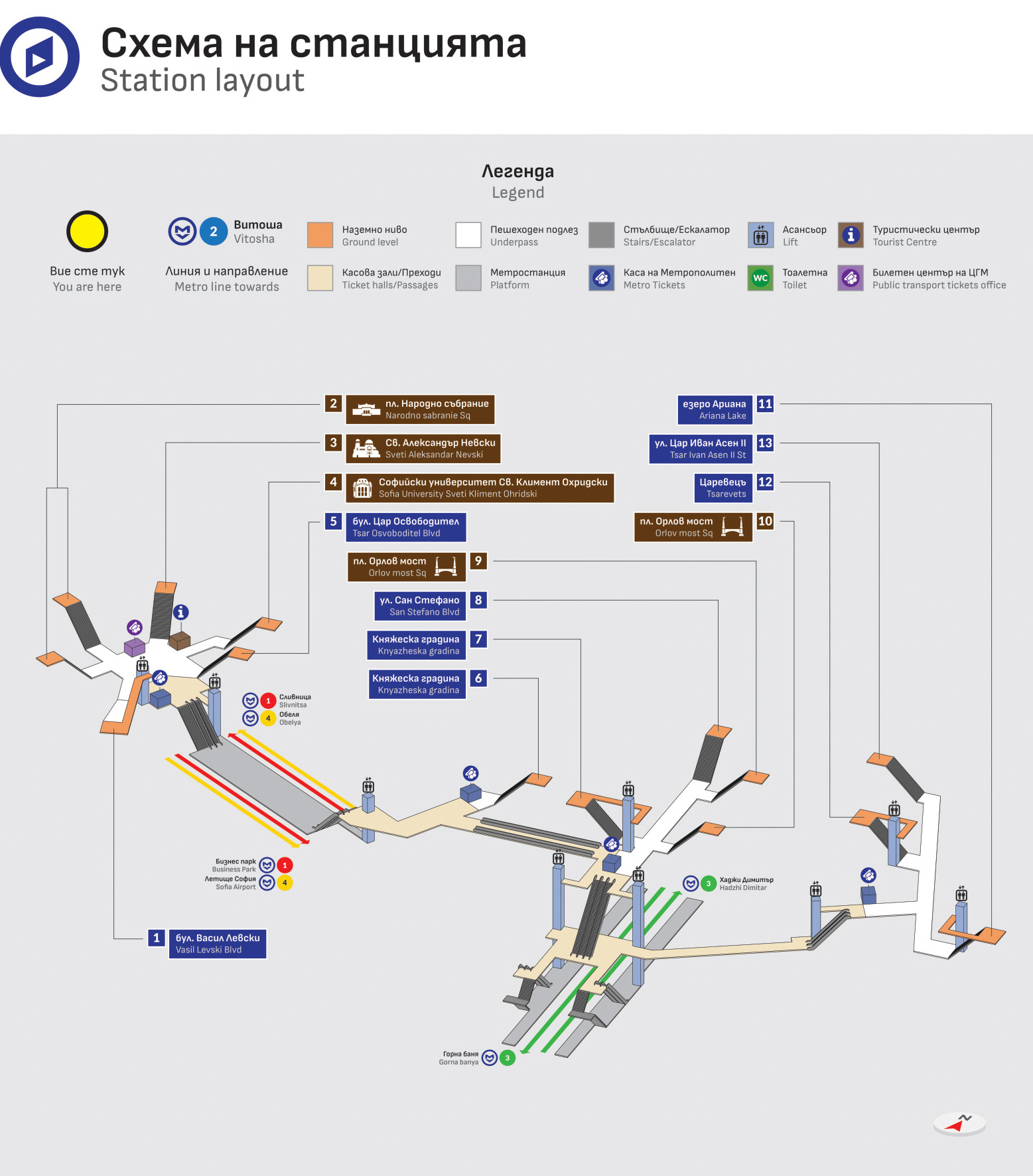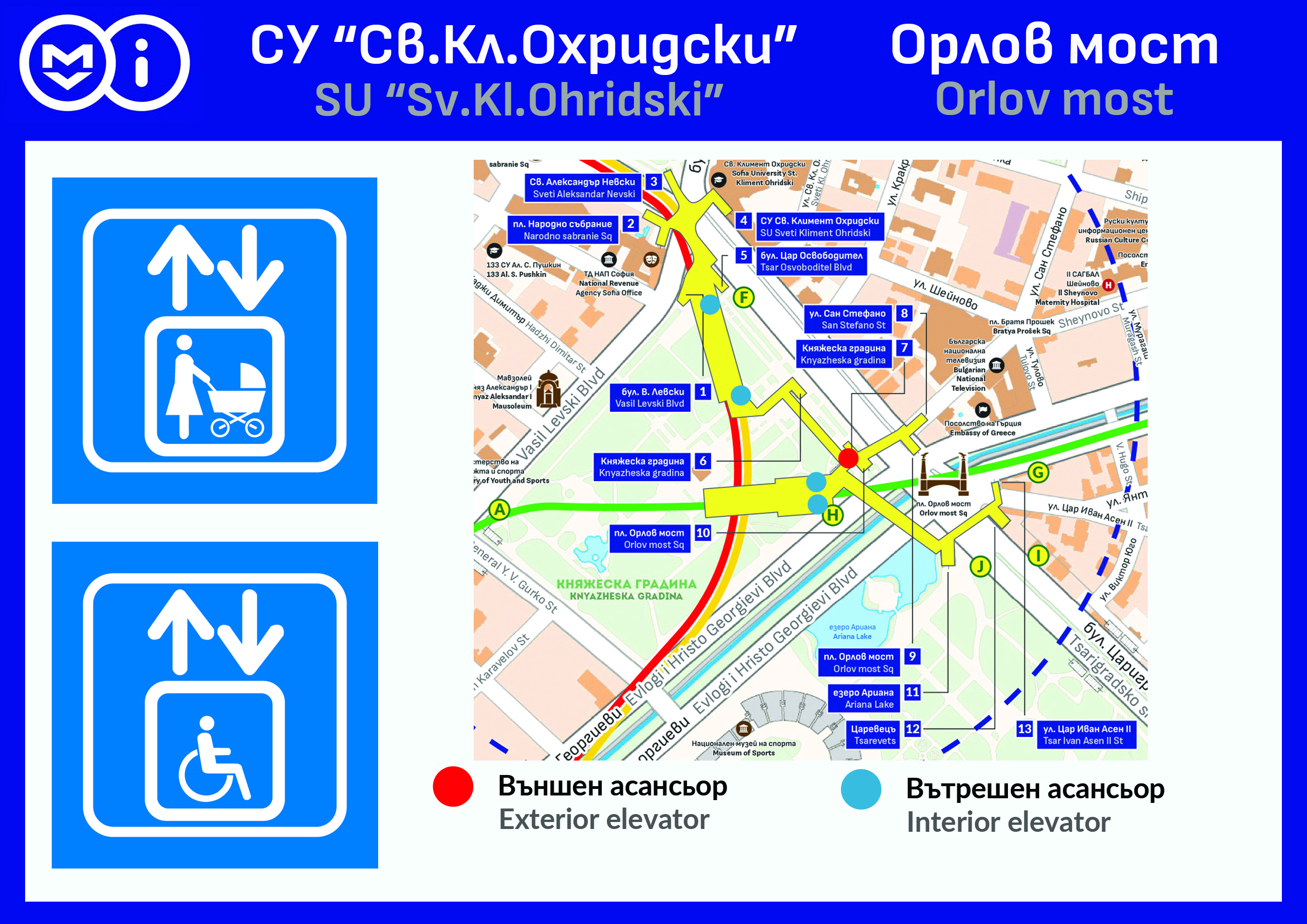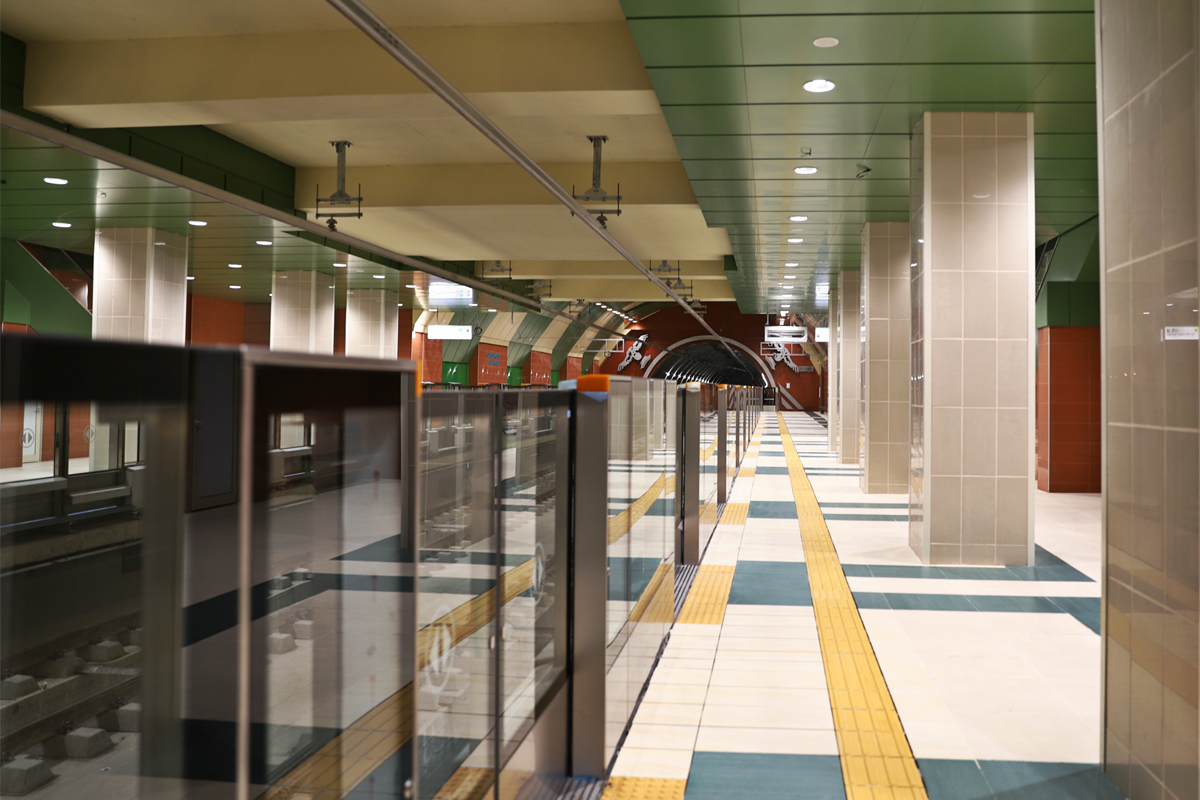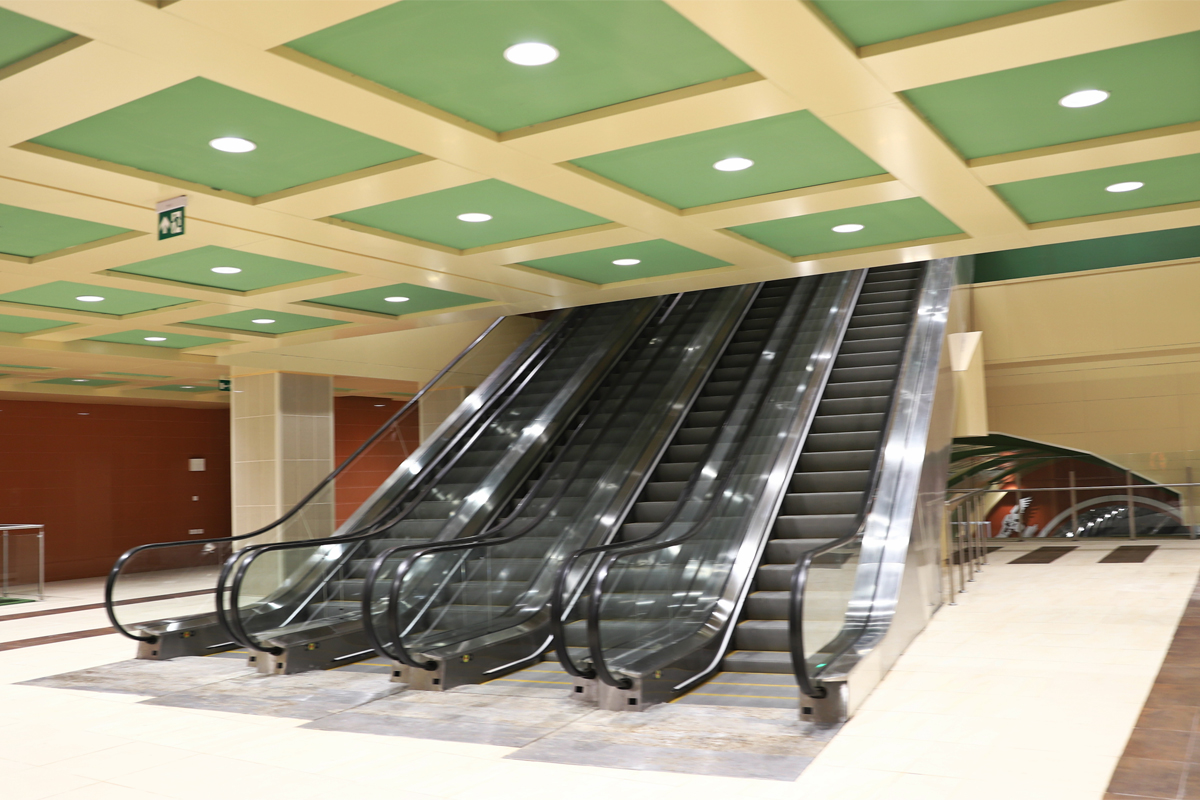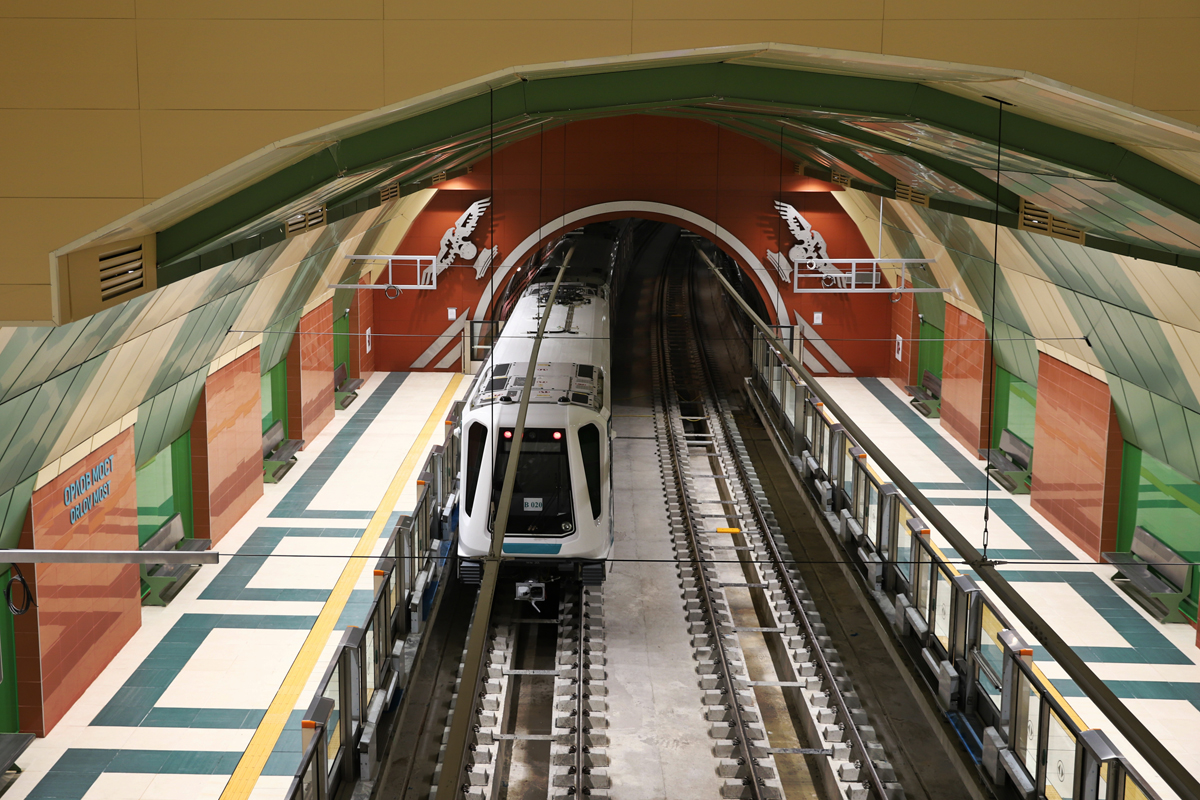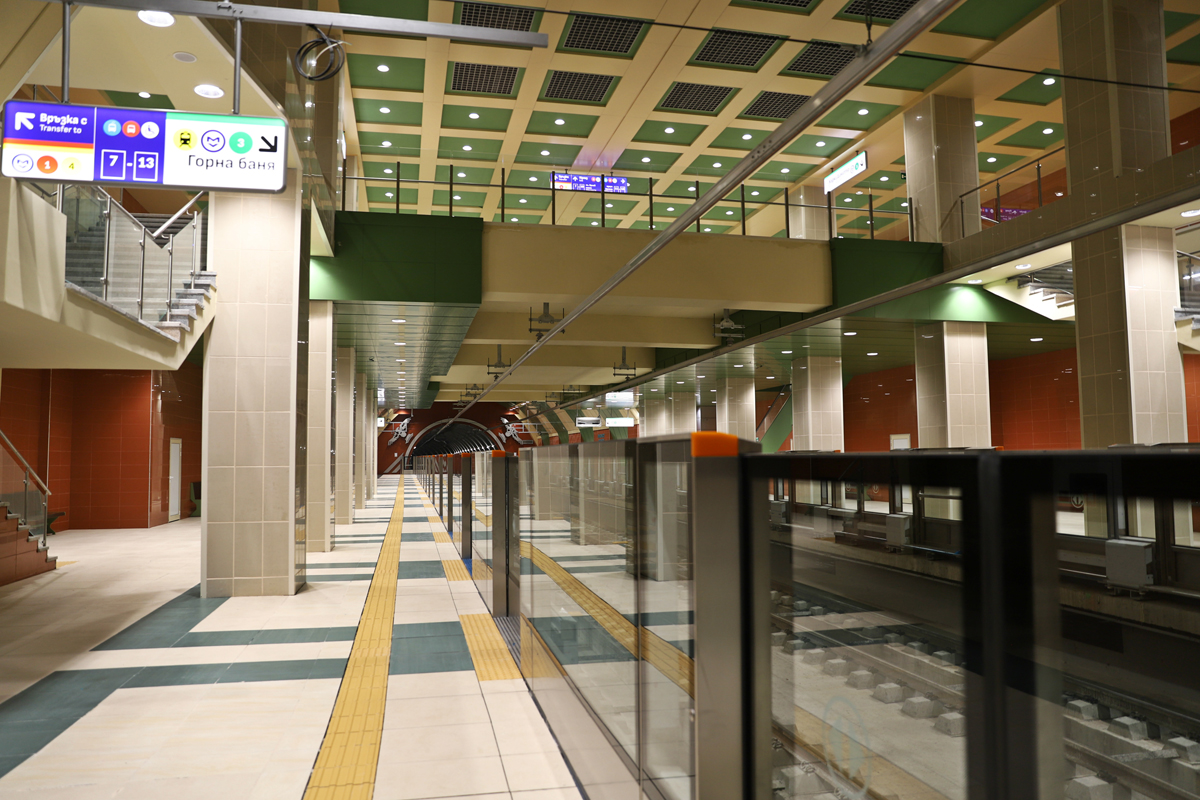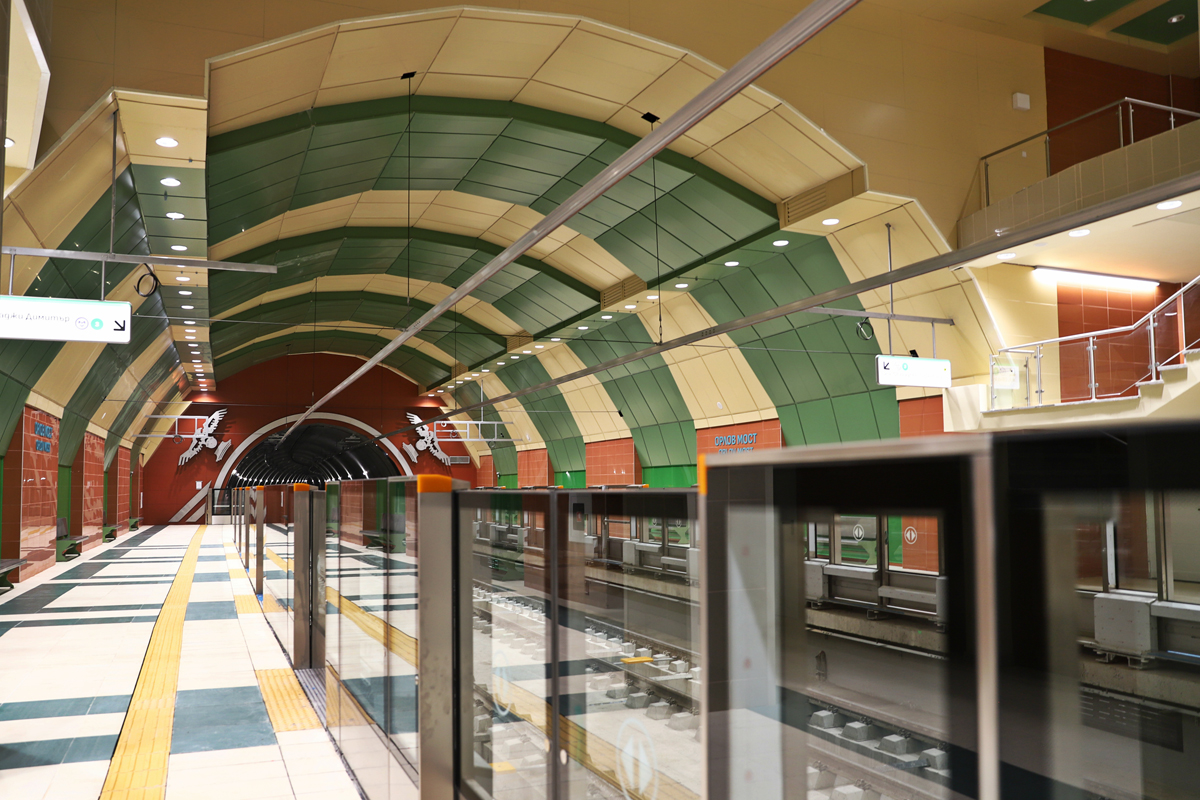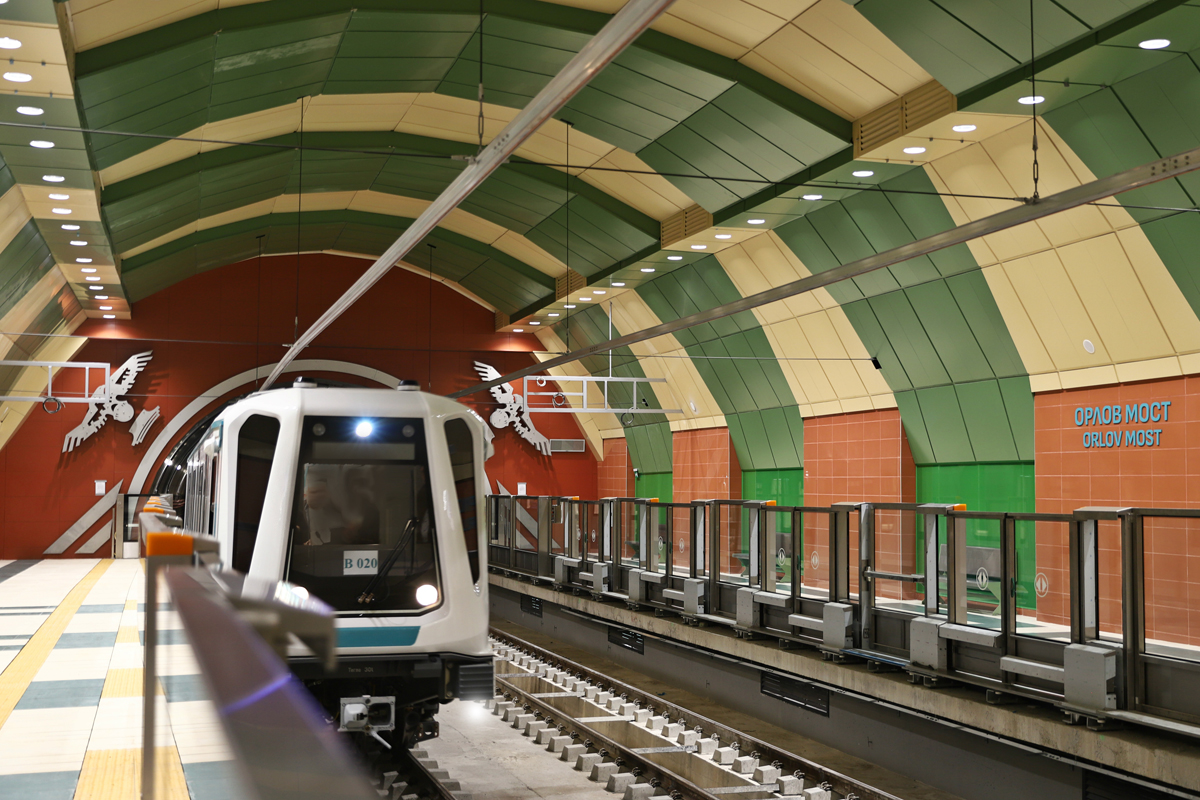 Orlov Most Station
Put into operation on August 26, 2020.

The distinctive feature of this station is that it is positioned at one of the key intersections of the capital - on the boulevards Tsarigradsko Shose and Evlogi and Hristo Georgievi, next to the iconic places of Sofia - Orlov Most (Eagle's Bridge).
One of its main advantages is that the travelers to residential areas of Mladost and Druzhba and to the Airport, will be able to make a connection with Line 1 through the SU Kl. Ohridski station which leads to the eastern districts of Sofia.
Another interesting detail is that the fans of Borisova Garden and Lake Ariana will be facilitated as much as possible in terms of transportation by metro.
Next to the lake there is a separate entrance to the station, immediately after the stairs follows an attractive 90-meter underground corridor under the Perlovska River, which leads those wishing to travel by metro directly to the intermediate level of the station.
This is the deepest station on the Green Line - 28 meters, due to the passage of the tunnel of Line 3 under the existing tunnels of Line 1. On each of the platforms of the station there are two escalators and one staircase to the intermediate level.
A combination of green, orange and yellow create the interior comfort of this station. Given the place where the station is located, at both ends of the platform there are applications of two eagles made of stainless steel. The applications are the work of the famous sculptor Mitko Dinev, whose work is also the Symbol of the European Union, located on the platform of the station European Union. The architect of the station is Krasen Andreev.